AXON SAVES US 3 SALARIES
"If we didn't have Axon basically running our business, I would need at least 3 more employees in my office to take care of what Axon does. At minimum... If we added 10 or 12 trucks, it would just be a matter of entering them in the system. I would need no extra employees and no extra time."
Vincent Caschera
Operations Manager
SPS Trucking
Sarnia, ON N7T 7H5, Canada
FREE BOOK – "HOW WE TRIPLED OUR FLEET SIZE WITHOUT ADDING ANY OFFICE STAFF"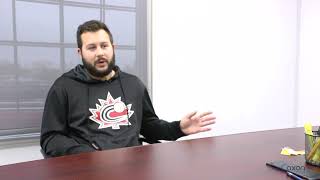 I'm Vincent Caschera, Fleet Operations Manager at SPS Trucking, from Sarnia, Ontario.