AXON SOFTWARE HAS SAVED US OVER $100,000 PER YEAR
"Axon is the best software we have ever used. It's provided us with an information system that we believe is second to none… Axon Software provides us with the ability to provide documents very quickly to customers. That, in addition to the web interface for customers who wish to use it, makes the software very comprehensive."
Lindsay Keene
President & CEO
J.B.M. Logistics
Saskatoon, SK S7K 6X5, Canada
FREE BOOK – "HOW WE TRIPLED OUR FLEET SIZE WITHOUT ADDING ANY OFFICE STAFF"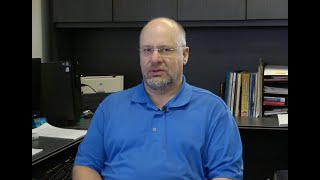 In May of 2008, we published an interview with Lindsay Keene of J.B.M. Logistics, an Axon Software client since 2002. Recently, we were fortunate enough to videotape another interview with Lindsay about how he feels "Axon Software is the best software we have ever used. It's provided us with an information system that we believe is second to none."
My name is Lindsay Keene. I'm the President & Chief Executive Officer of J.B.M. Logistics.
Tell us about the company.
Our company was founded in April of 1996 and [has been] under the current ownership since November of 2002.
We are a temperature-controlled hauler with a fleet of 45 tractors and just over 100 trailers.
Prior to Axon, we were using AccPac for our accounting software, and our payroll and invoicing was all done outside of Accpac and then entered into it.
We were looking for something more integrated, and Axon certainly fit the bill and exceeded our expectations in a very dramatic fashion.
Basically, all of our information is easily retrievable, and we can write reports for virtually any of the information that resides in the database.
We're able to work with fewer people than we had in the past. We didn't terminate anybody, but through attrition we're down approximately three full-time people who we didn't have to replace simply because of the efficiencies we gained using the software.
How does Axon Software help your fuel downloads & driver settlements?
Axon provides the ability to download data from all of the major fuel suppliers that we currently use: Petro Canada, Husky, Comdata, and TCH and there are a number of others that are also available.
The driver settlements print in a very simple, concise fashion that drivers can follow when they receive their pay statements.
Does Axon Software have easy access to information?
Axon's reporting functionality is very simple. It's very user friendly. It certainly saved a lot of time for our accounting staff and the people that make phone calls on accounts receivable.
Whenever there's any discussion – if our customers require additional backup – it's right there at their disposal. It's simply point and click, and either use desktop fax or email directly to that customer, and they can quite often have the document in front of them while the conversation's underway.
How has Axon Software helped with customer service?
Axon Software provides us with the ability to provide documents very quickly to customers. That, in addition to the web interface for customers who wish to use it, makes the software very comprehensive, and it certainly fits whatever the customer wants, which is an enormous advantage over other packages that simply direct you to do it one way.
Axon gives us the ability to tailor whatever the customer wants or needs.
How is Axon Software's support?
Axon support has been unparalleled. The software people have always reacted to any concerns, typically within less than an hour, and resolution has never taken longer than three hours. So, I can't say enough about any issues that we've encountered, and they are few and far between.
There's no comparison between Axon and other software packages we have used. Typically, it always takes an extended effort to begin using new software.
Because Axon was so fundamentally sound and so easy to maneuver, we got everybody to buy in almost instantaneously. Therefore, it made it a very easy transition whereas with other software the learning curve tends to be steeper and we've never had the same success with anything else that we have used.
The training is very easy for anybody who's even mildly computer literate. They have no trouble whatsoever when we start the training.
Why would you or someone else in the industry choose Axon Software?
Simply, categorically, Axon is the best software we have ever used. It's provided us with an information system that we believe is second to none.
If we had not changed to Axon in 2002, we would not have survived the last three years. If we had the same administrative overhead that we had prior to the economic downturn, we simply wouldn't be around today. But I can state clearly that the Axon Software has saved us over $100,000 per year.